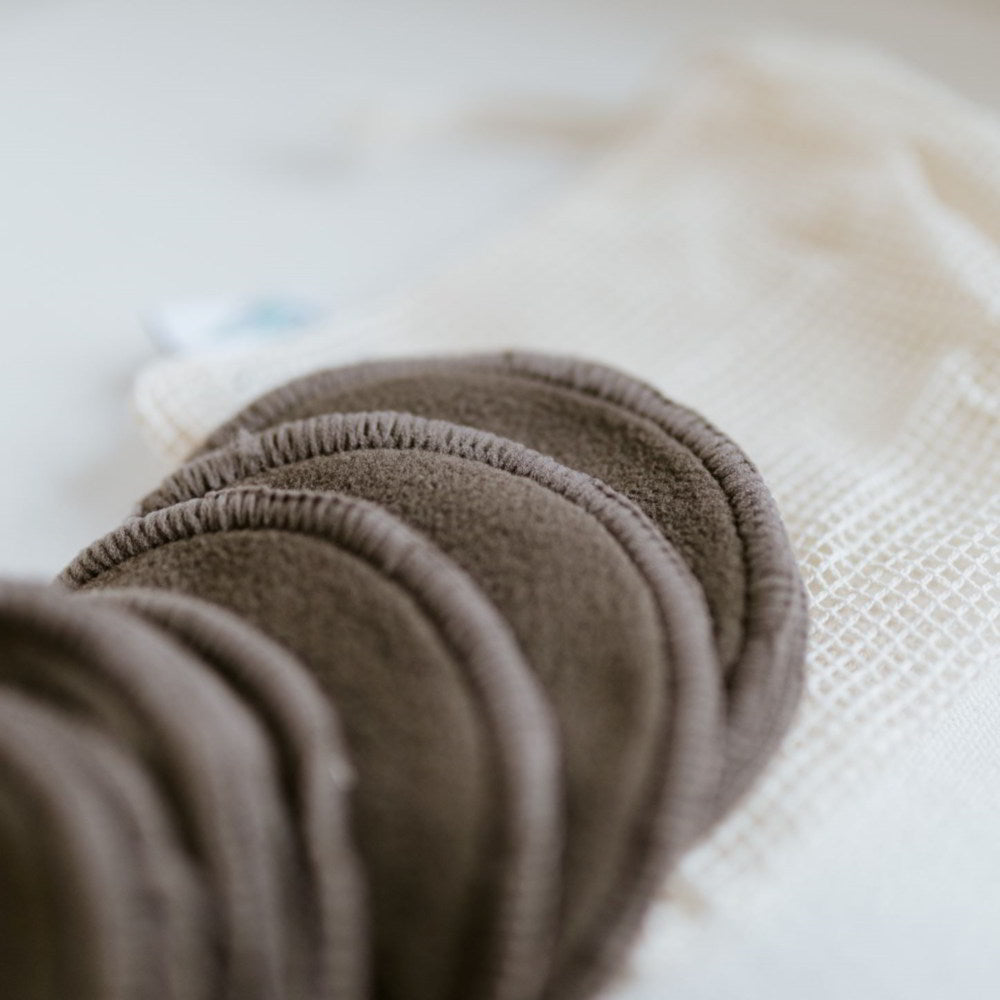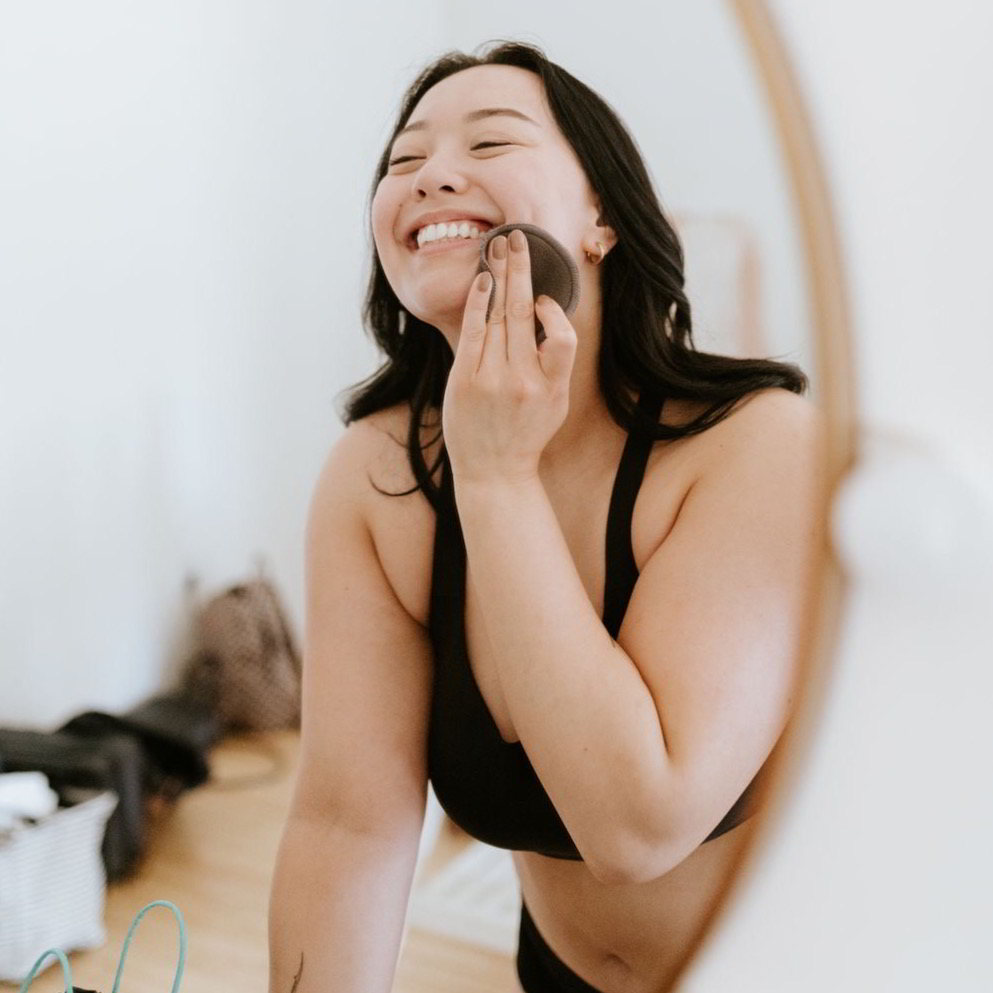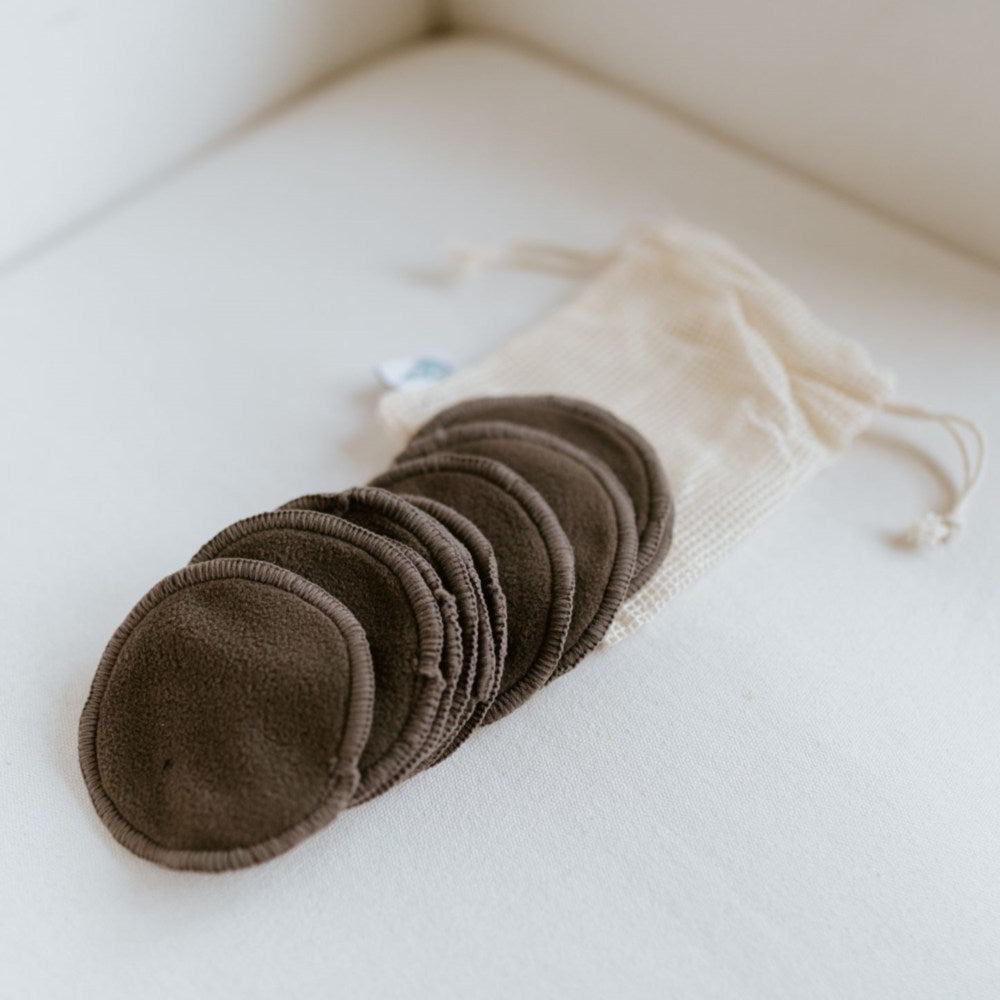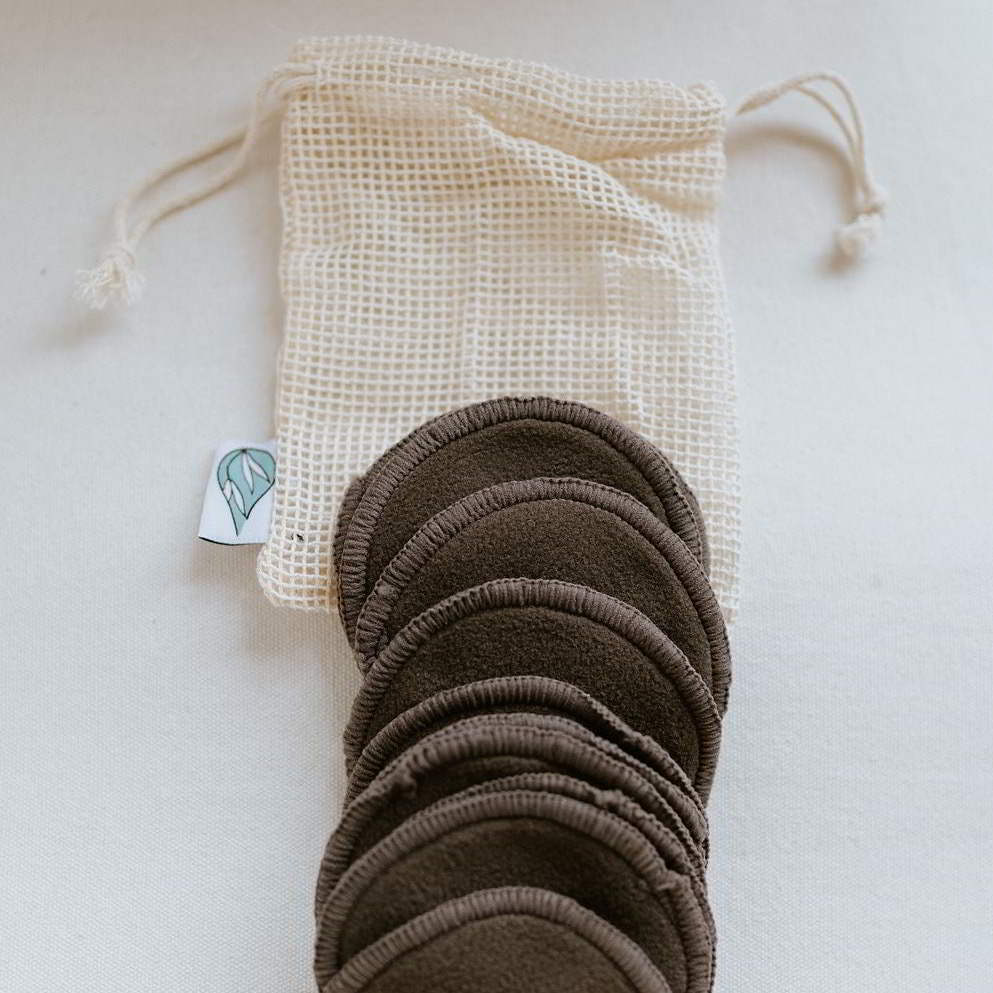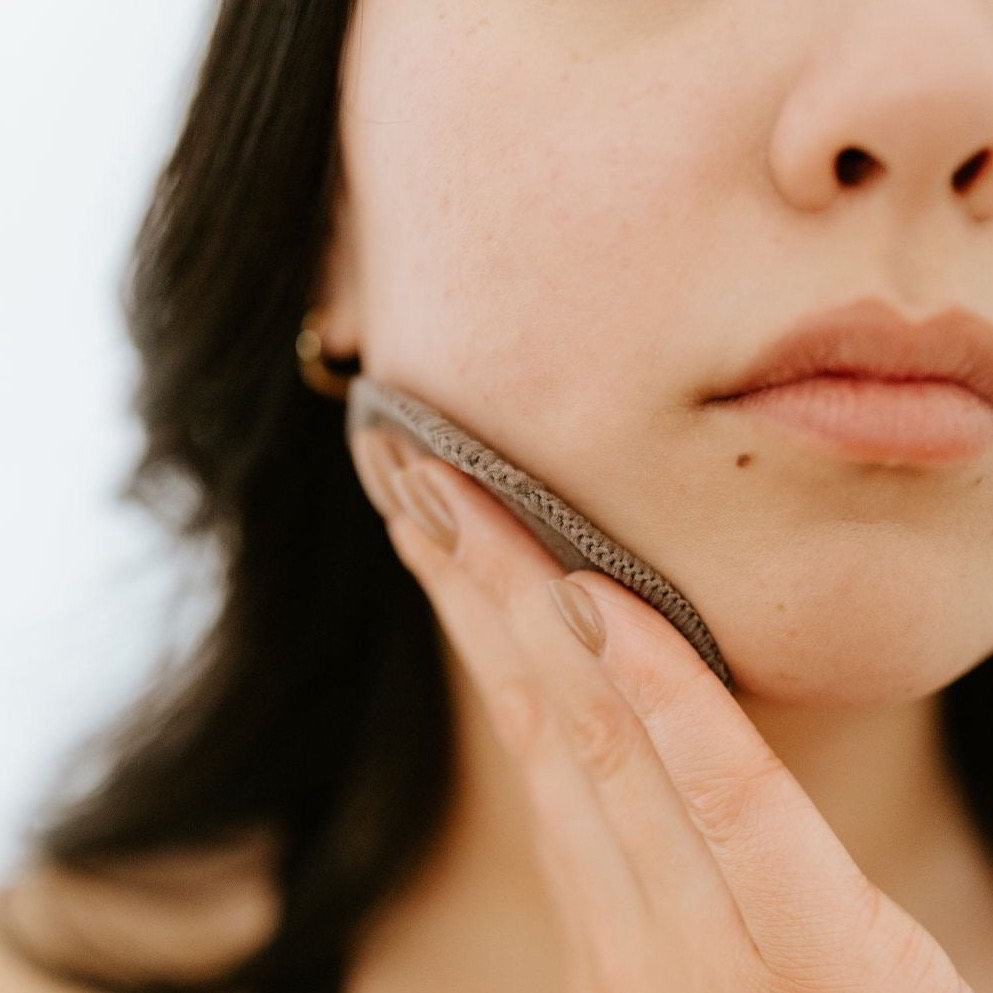 Reusable Bamboo Charcoal Facial Rounds - 7 Pack
Kind to our planet and gentle on your skin!
Go Green- by eliminating disposable cotton balls and facial rounds. These silky soft makeup remover rounds are reusable 100% . These are a fantastic way eco-friendly replacement, doing a better job and lasting through years-of continued washing. They are super soft and gently remove any application. To help care for your rounds, we've included a cotton Laundry bag. 
To use
Apply water or make a remover to the rounds and scrub face in a circular pattern. The absorbent double sided round effectively removes all dirt and makeup.
Eco-Friendly! Since these are reusable, you are making a difference. It's a small shift that can have a huge impact on reducing waste from getting into our landfills.

Easy to care for!! Make  up rounds are machine washable and quick to dry. These bamboo rounds can be used many times before needing to be replaced.
Material
Reusable Facial rounds:  Charcoal bamboo 80%, Polyester 20%. Each pad is 3 ply and approximately 9cm diameter. Edges are sewed for durability and to prevent fraying.

Wash bag: 100% cotton
Reusable Bamboo Charcoal Facial Rounds - 7 Pack
Bamboo is better for your skin

4 Way Stretch
Our seamless construction provides 4 way stretch for an amazing fit and comfort.

Breathes
Bamboo breathes, keeping you feeling fresh and comfortable.

Durable
Bamboois a natural, durable fiber that will last longer and get softer with each wash.

Super Soft
4 times softer than cotton, it will feel like you're wearing nothing at all!
Bamboo is also good for mother nature.

Sustainable
Bamboo is one of the most sustainable plants in the planet. From how it grows to how it decomposes.

Fast Growing
Bamboo is fast growing and easily replaced, which makes it one of the most sustainable plants on Earth.

No Irrigation or Pesticides
Bamboo is produced with lower water consumption than other crops and harvested without harvested without pesticides and other chemicals.

Biodegradable
Our OEKO-Tek certified bamboo fabric uses earth friendly dyes so it will decompose within a year after use.