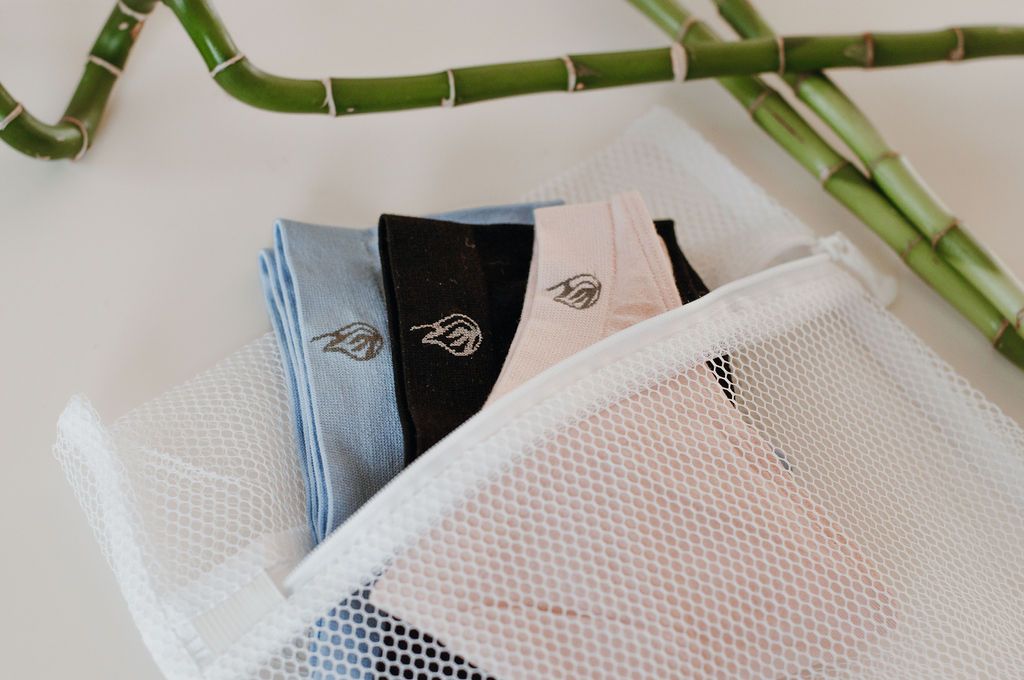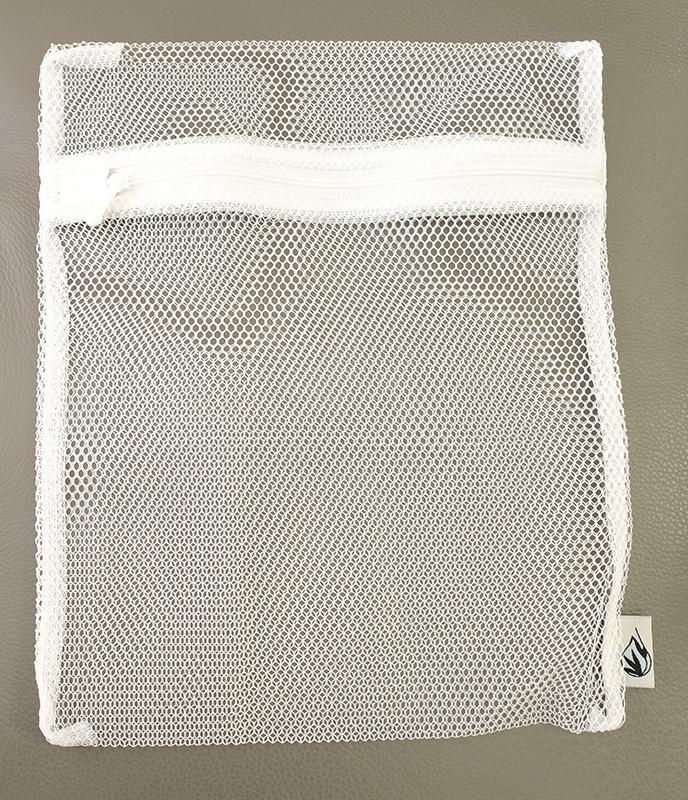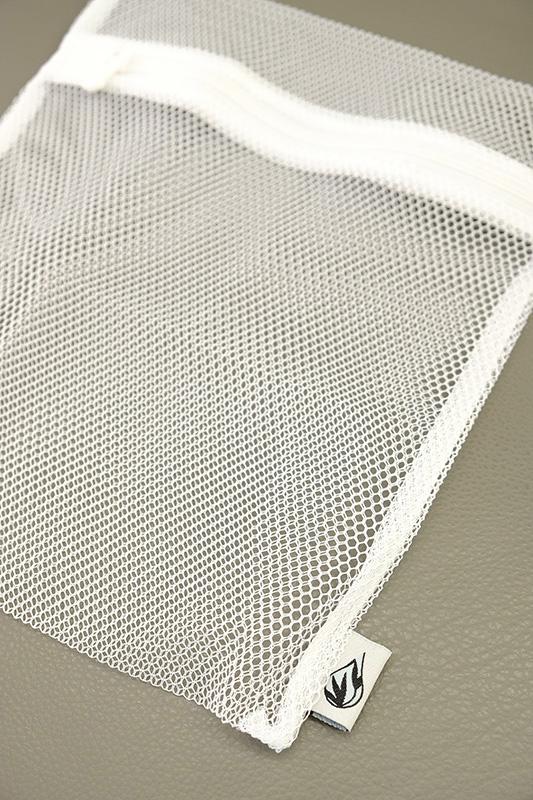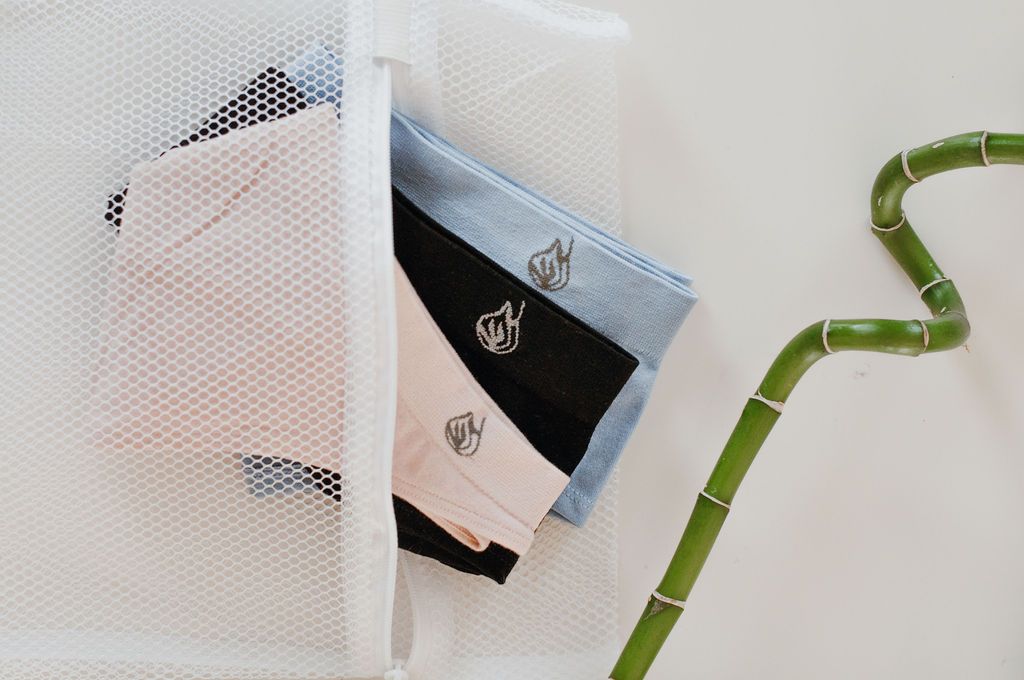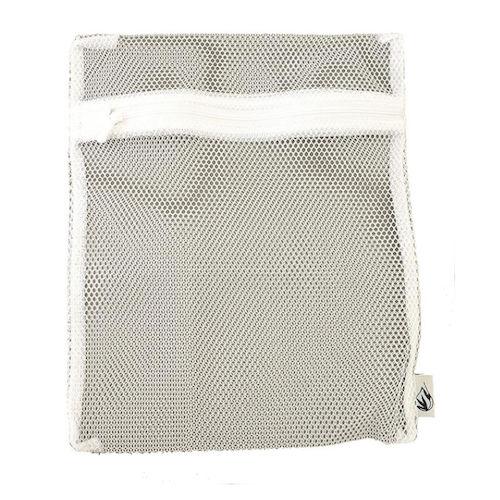 Essential equipment for the eco-warrior!  
Take extra good care of your CaroQuilla undies with this laundry wash bag.  Just tuck your undies into this before throwing them in the wash.
Helps them keep their shape AND makes them easier to find after the wash cycle so they don't accidently make into the dryer. (Your undies HATE the dryer, don't you know)
Dimensions:  30 cm x 25 cm (11 x 7 inches approx.)
Bamboo is better for your skin

4 Way Stretch
Our seamless construction provides 4 way stretch for an amazing fit and comfort.

Breathes
Bamboo breathes, keeping you feeling fresh and comfortable.

Durable
Bamboois a natural, durable fiber that will last longer and get softer with each wash.

Super Soft
4 times softer than cotton, it will feel like you're wearing nothing at all!
Bamboo is also good for mother nature.

Sustainable
Bamboo is one of the most sustainable plants in the planet. From how it grows to how it decomposes.

Fast Growing
Bamboo is fast growing and easily replaced, which makes it one of the most sustainable plants on Earth.

No Irrigation or Pesticides
Bamboo is produced with lower water consumption than other crops and harvested without harvested without pesticides and other chemicals.

Biodegradable
Our OEKO-Tek certified bamboo fabric uses earth friendly dyes so it will decompose within a year after use.
Undies are amazing soft
Undies are amazing soft, like it.
Mesh Bag
Was a nice added touch for someone like me who really never washed my underwear alone before because I didn't have good quality underwear until now. I turned 50 last year and realized how important comfortable underwear is now🤣🤣
Mesh laundry bag
I appreciated the mesh laundry bag gift but will not use it because the zipper is exposed and could damage fine materials. I recommend including a flap over the zipper . Thanks !
Thanks very much for taking the time to provide this feedback. We will definitely want to eliminate any potential damage to our product or anything else you decide to wash along side.
We will draw your attention to two key features of this wash bag. (1.) it has an elastic cover for the zipper to tuck under to both keep it zipped shut and to keep it from catching on anything during the wash. And (2.) the zipper itself is nylon so that it should not be sharp or rough and will not corrode over time.
But we will certainly look into improving the design to address any issue like this.
Great product
I love the mesh bag compared to the others I have had holds up great when washing
Nice quality. Makes washing my undies a cinch.
Well made with smart features like sturdy plastic zipper, this is very nice to use.