Leakproof Pads Protection
Managing your monthly flow or protecting yourself from an unexpected sneeze or giggle, it doesn't matter, we've got you covered!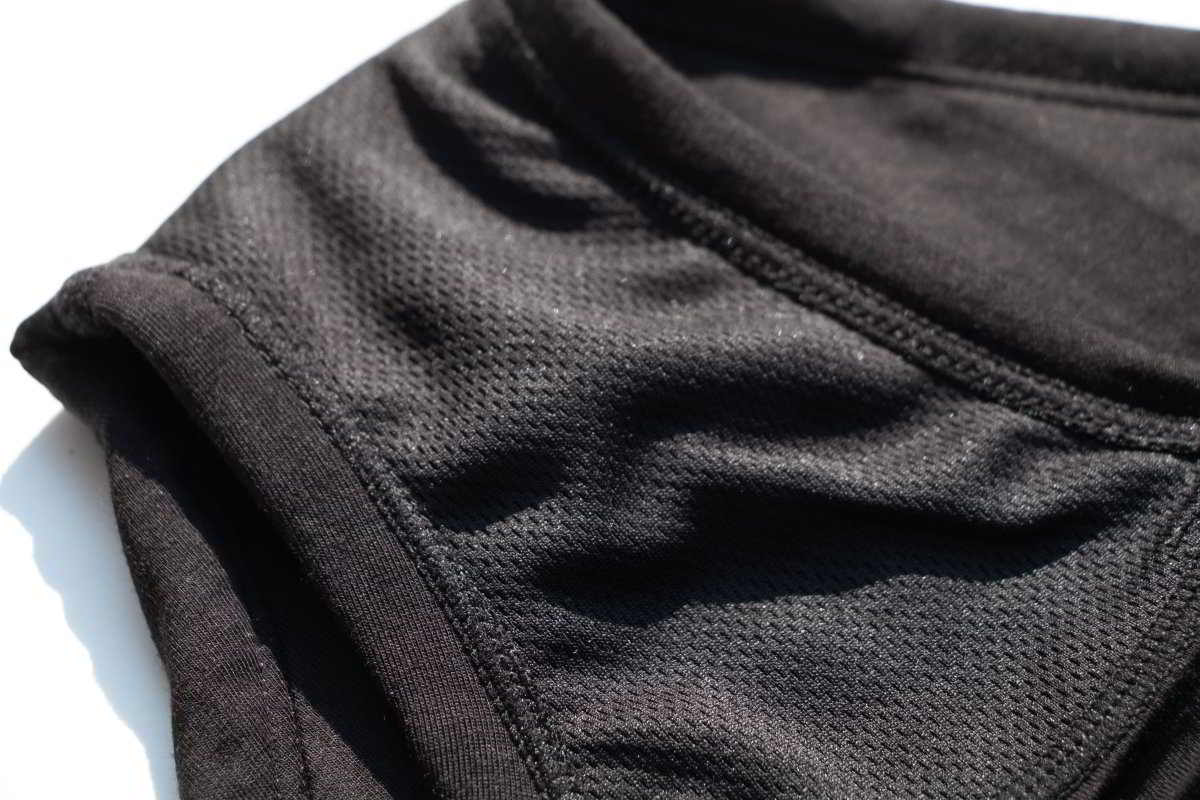 More than just period protection.
Afraid to laugh? Avoiding your favorite aerobic workout? Feel confident in that HIIT class. On that long nature hike. Giggle leaks won't stop you now!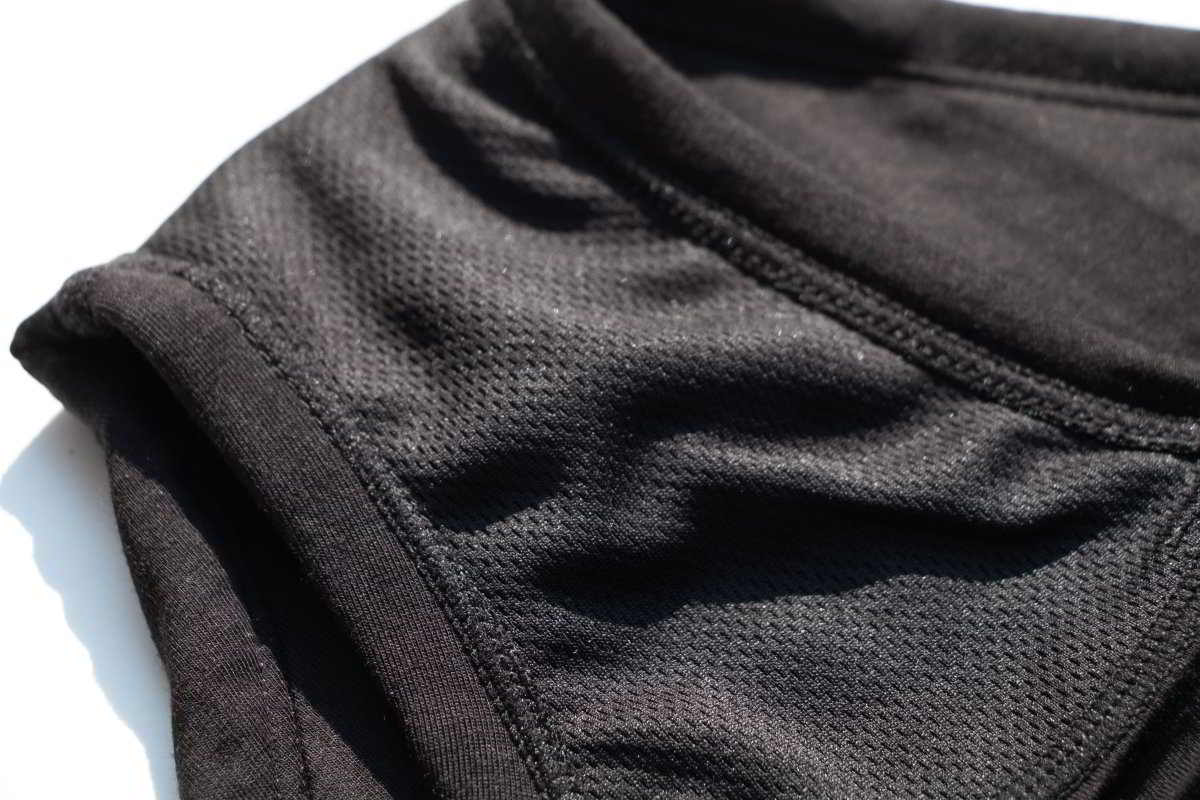 QuickDry Layer against your skin
Inside is 2 -3 Tampons worth of absorption.
Waterproof protection holds it all in.
And it feels so close to a regular undie that you'll love wearing them ANY day of the month!
Our period undies fit to stay in place
Snug is a good thing when "Aunt Flow" is here.
Getting sizing right is very important to us, and we know it's important to you. Our period undies fit snugly to help prevent leaks. Check our size chart, and if you're between sizes, we recommend you go up one size.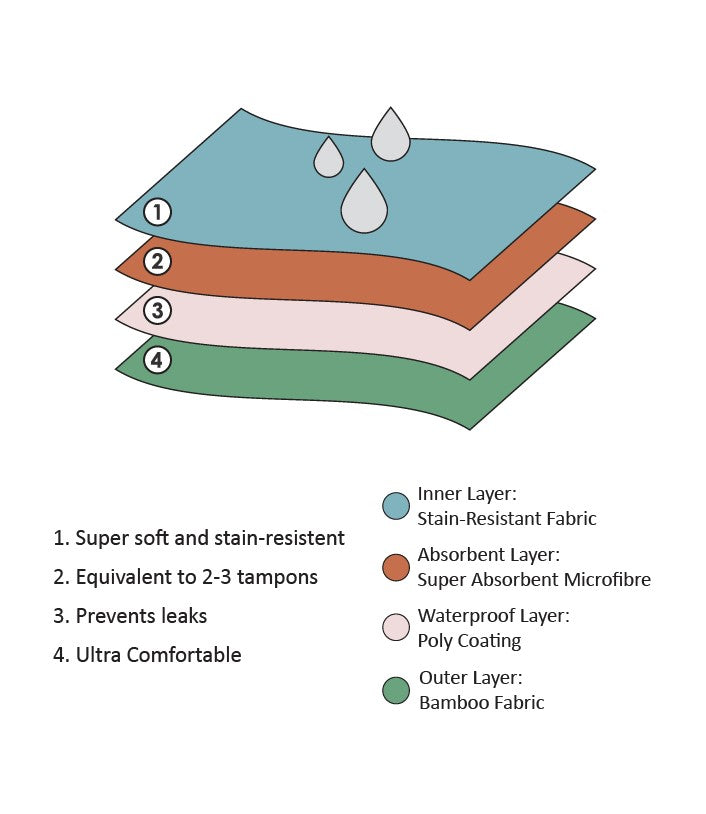 Protection AND Comfort
Say goodbye to disposable period product with confidence.
Absorb and protect. Feel dry and secure. AND save the planet at the same time!
FAQ
What is Period Underwear?
Period underwear promotes free-bleeding and is a sustainable alternative to disposable menstrual hygiene products. Period undies are designed to absorb menstrual blood without blocking your flow or leaking.
How Do I Wash & Care for my Period Undies?
After wearing your undies keep them in our Waterproof Carry Bag.
Once you get them home, give them a rinse. Many will bring them into the shower and rinse and squeeze them out in there.
Wash using regular detergent but DO NOT use fabric softener. Hang to dry. DO NOT put in the dryer. This is essential to keep the waterproof layer working at its best.
Reuse again and again, and feel great about the impact you're making!
What Happens to disposable menstrual products when they are thrown out?
It takes 6 months for a tampon to biodegrade, and pads and applicators sit in landfills for centuries.
How can I reduce my impact on the planet with period products I choose?
It's important to use whatever works best for YOU, but if you want to start reducing your impact, try our reusable undies, like Caroquilla's period undies. 
Menstrual pads are made up of up to 90% plastic and nearly all tampons contain some plastic
Over the course of a lifetime, each menstruating individual is predicted to throw away roughly 400 pounds of packaging from these products, and those harmful plastics often end up in landfills, sewer systems and waterways.
A year's worth of a typical menstrual hygiene product leaves a carbon footprint of 5.3 kg CO2 equivalents.
I have more questions, how can I reach you?
We get it... Underwear cover some special parts of you, so we know you're bound to have special concerns.
If you don't see your question answered in on our full "FAQ" page then we would love to hear from you!
We can be reached:
by email at info@caroquilla.com
on Instagram @caroquilla.ca