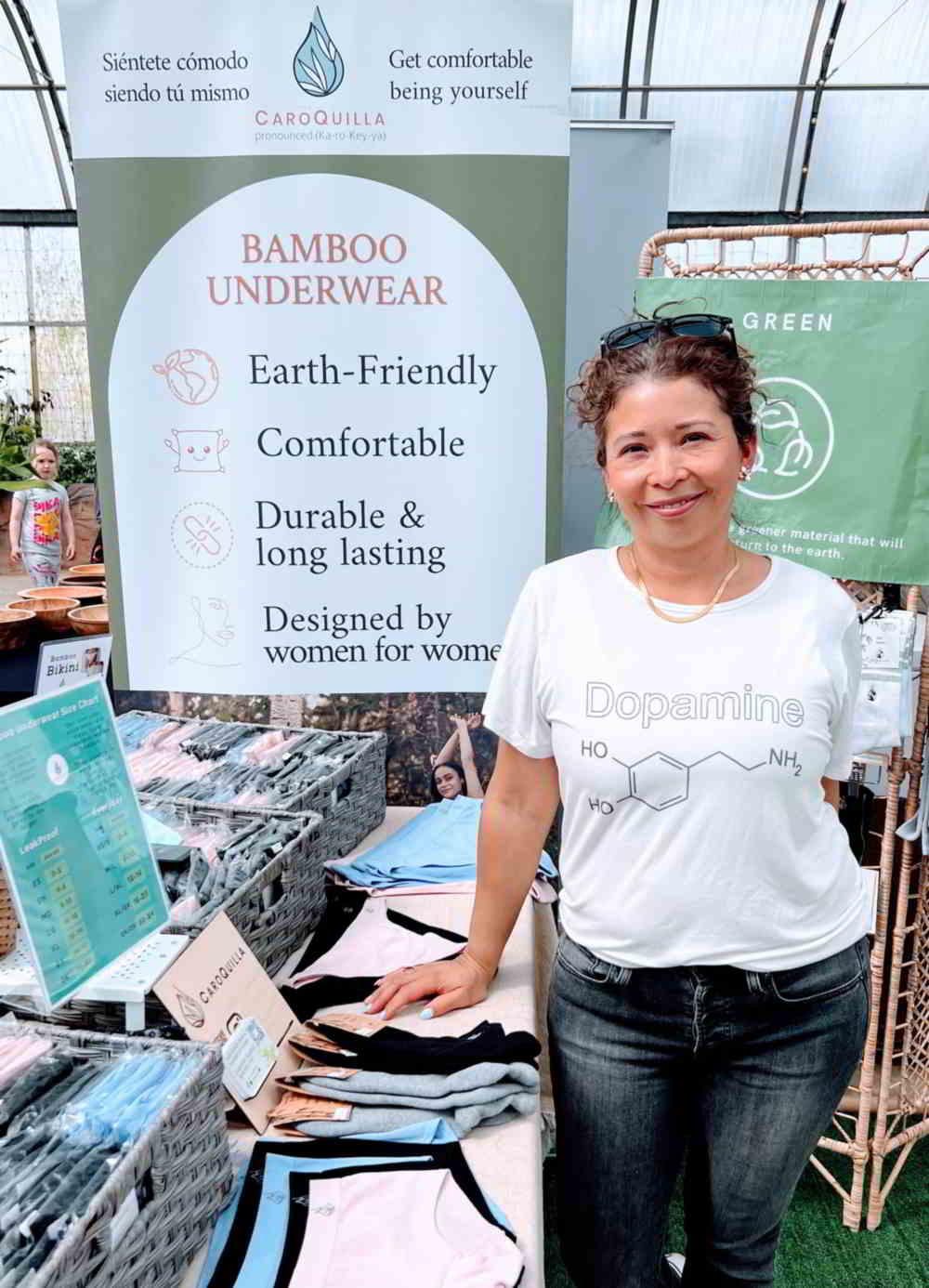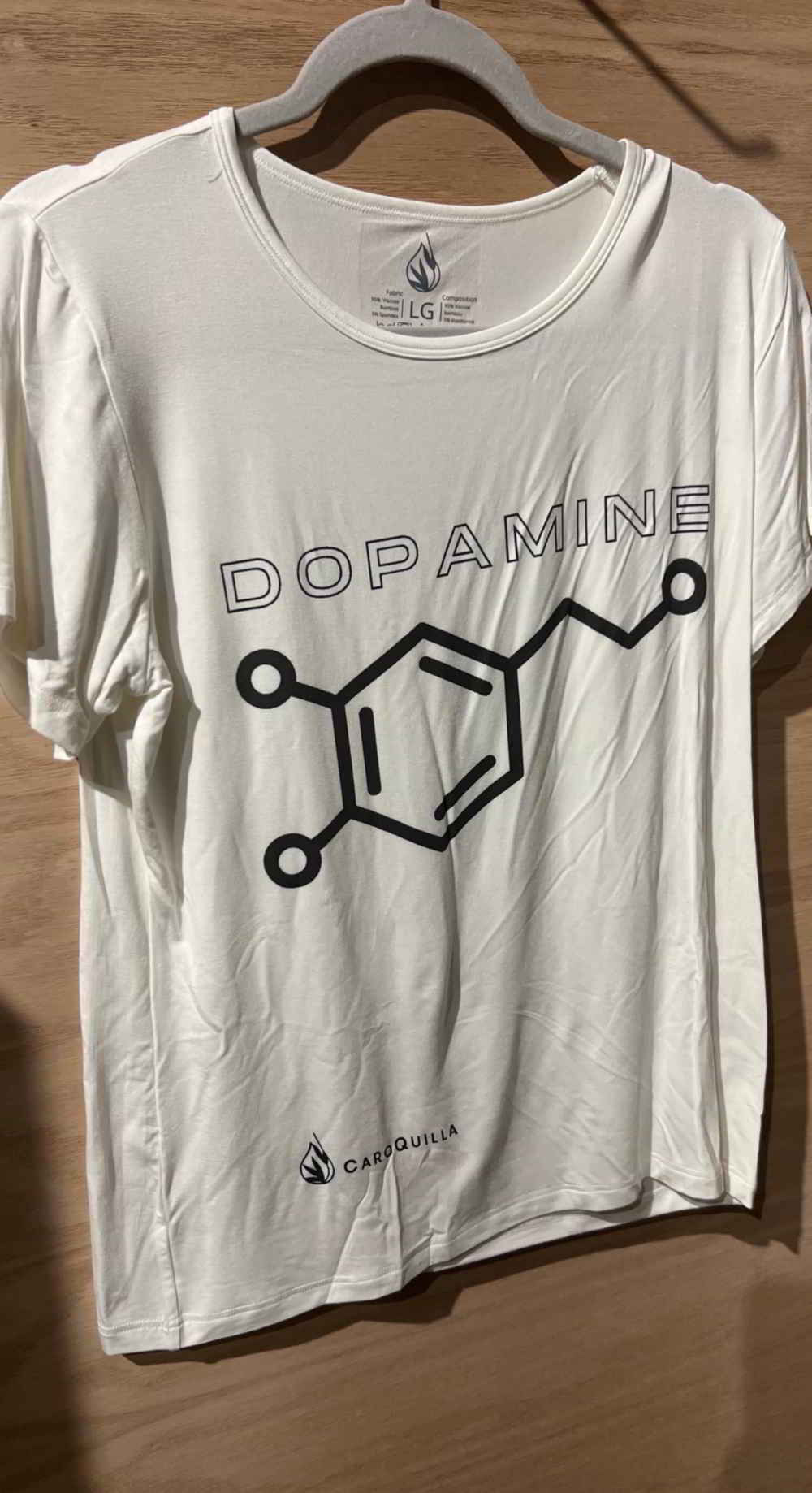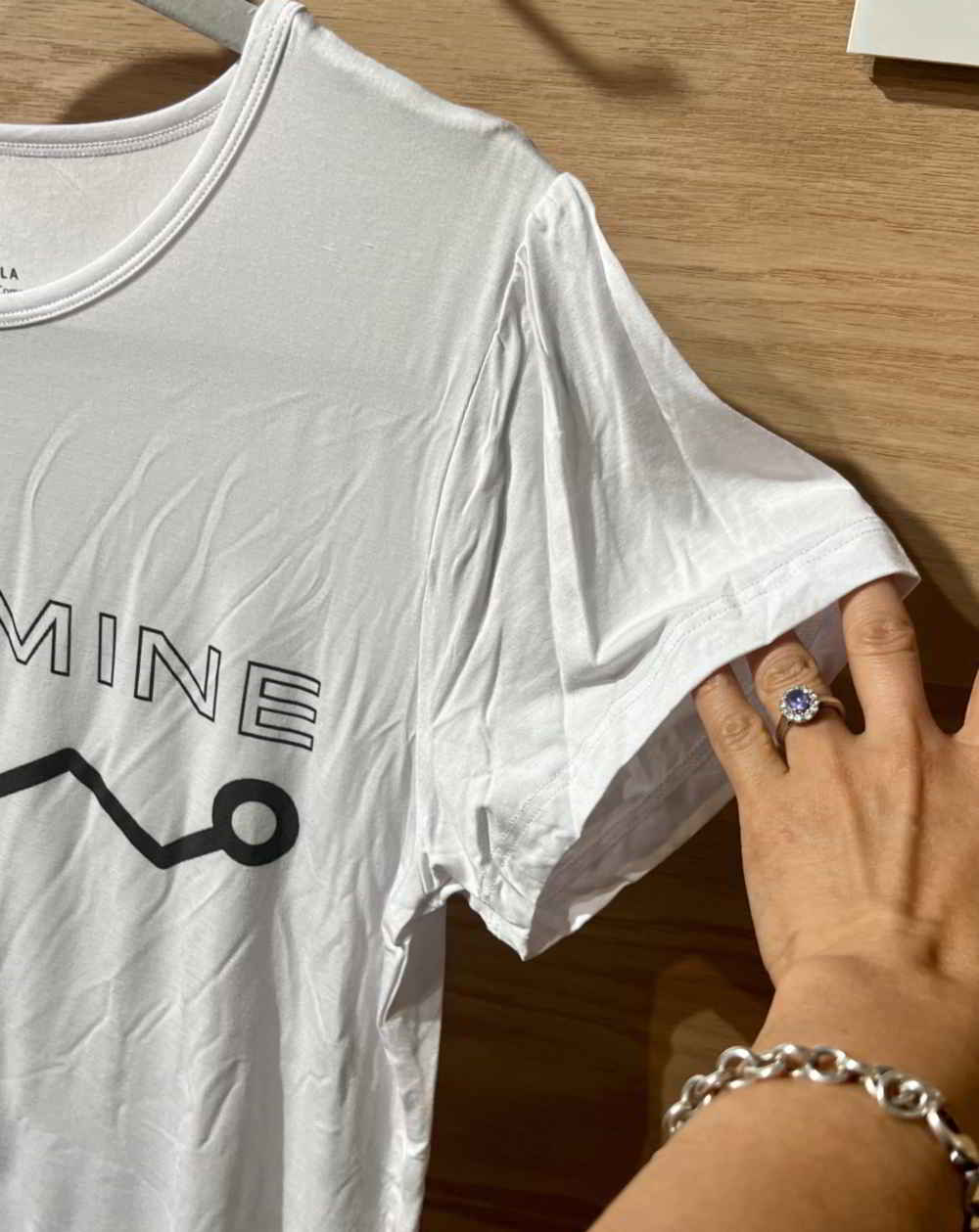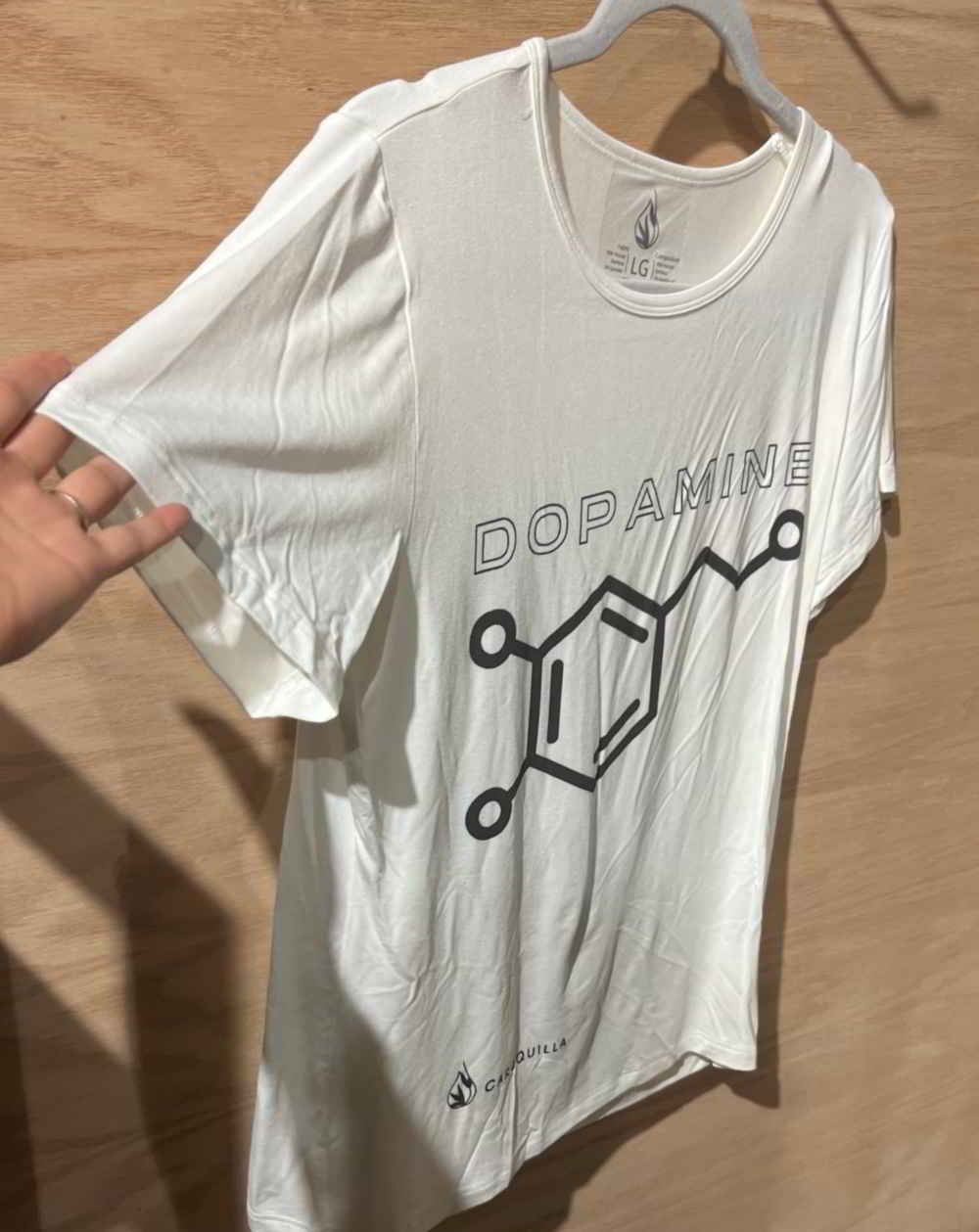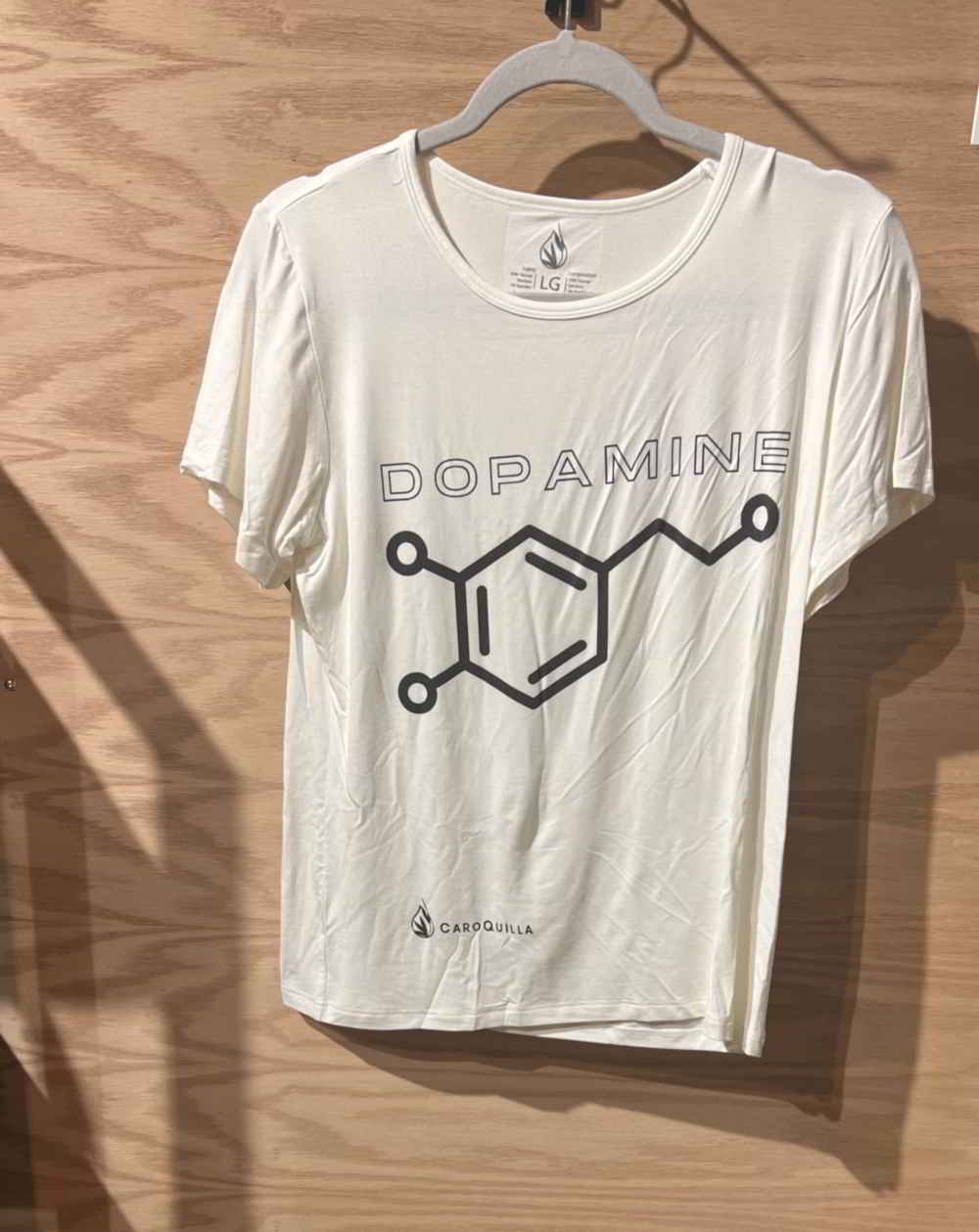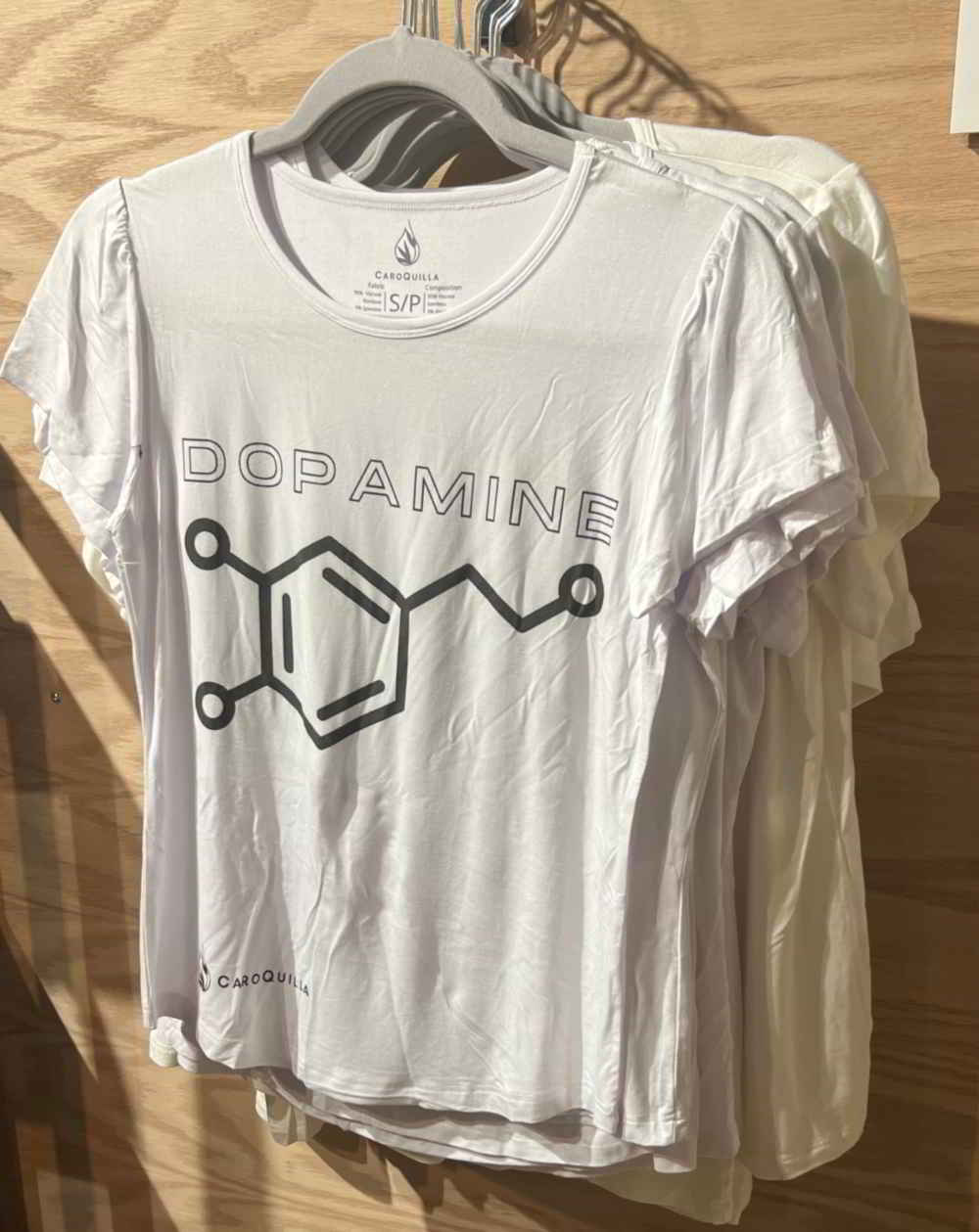 50% of our funds of our Dopamine T-shirt sale will go to support local Mental health organizations that help those in need. 
So comfortable you will wear it under EVERYTHING!
This essential Short Sleeve Tee Fitted Crew will be the foundation of everything you wear.  
Amazingly soft




Breathable




Moisture-wicking

Thermo-regulating,
so it keeps you warm and cozy when it's cool and cool when it's warm!
Material: 95% bamboo viscose 5% spandex
Wash with similar colours, tumble dry low.
Bamboo is better for your skin

4 Way Stretch
Our seamless construction provides 4 way stretch for an amazing fit and comfort.

Breathes
Bamboo breathes, keeping you feeling fresh and comfortable.

Durable
Bamboois a natural, durable fiber that will last longer and get softer with each wash.

Super Soft
4 times softer than cotton, it will feel like you're wearing nothing at all!
Bamboo is also good for mother nature.

Sustainable
Bamboo is one of the most sustainable plants in the planet. From how it grows to how it decomposes.

Fast Growing
Bamboo is fast growing and easily replaced, which makes it one of the most sustainable plants on Earth.

No Irrigation or Pesticides
Bamboo is produced with lower water consumption than other crops and harvested without harvested without pesticides and other chemicals.

Biodegradable
Our OEKO-Tek certified bamboo fabric uses earth friendly dyes so it will decompose within a year after use.