The best eco-friendly gift shop! Our top bamboo gift ideas this holiday season!
Holiday Gift Guide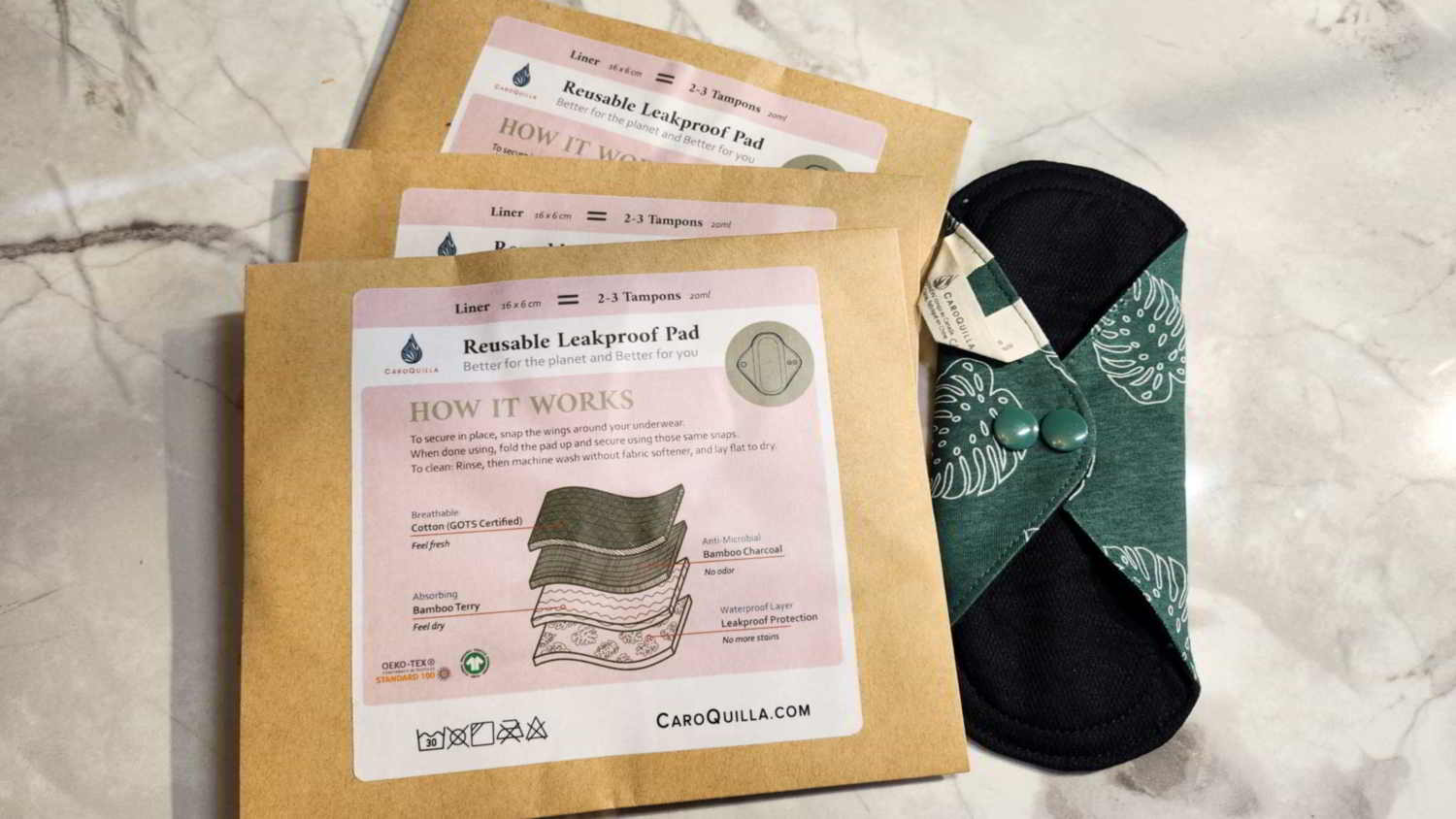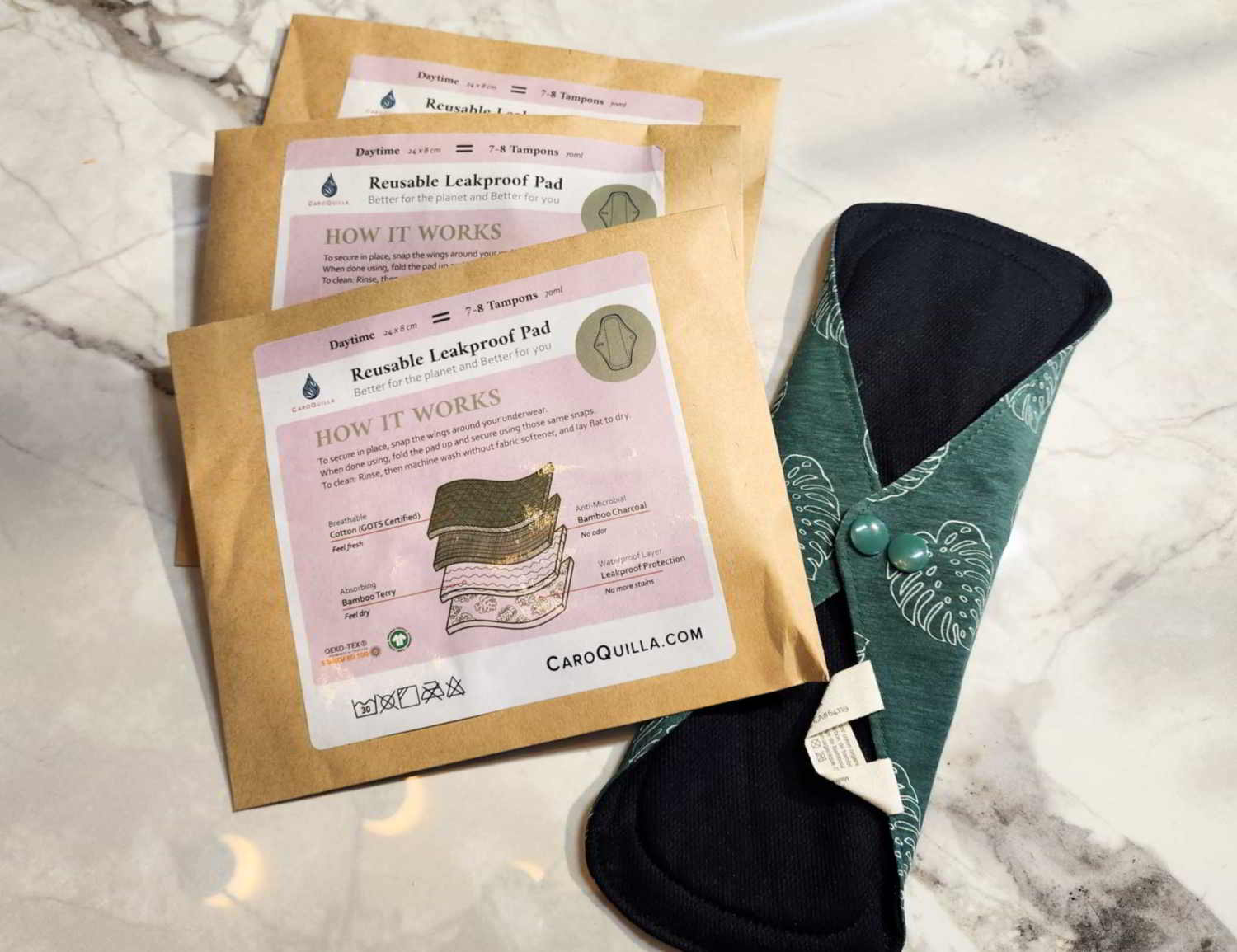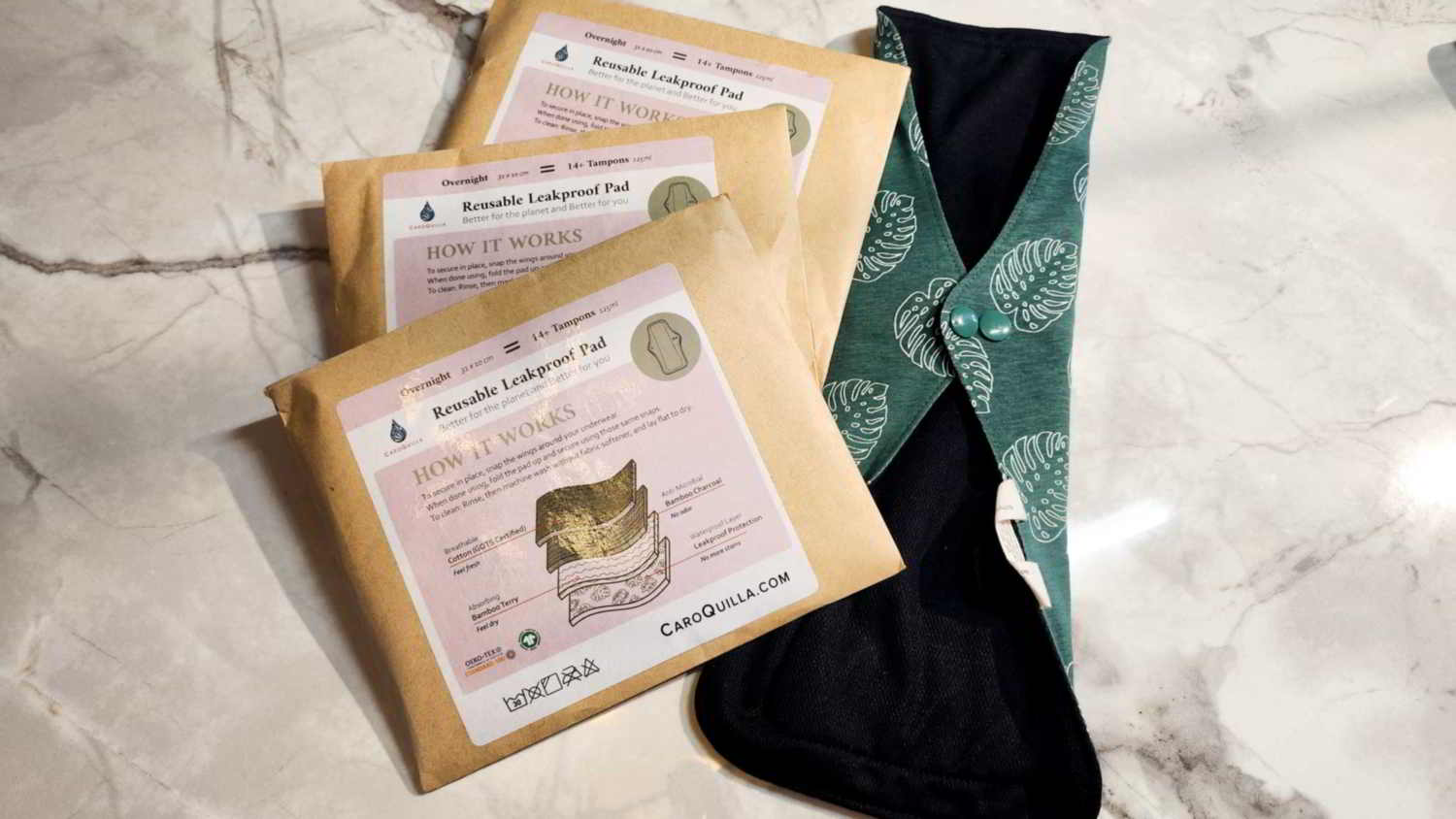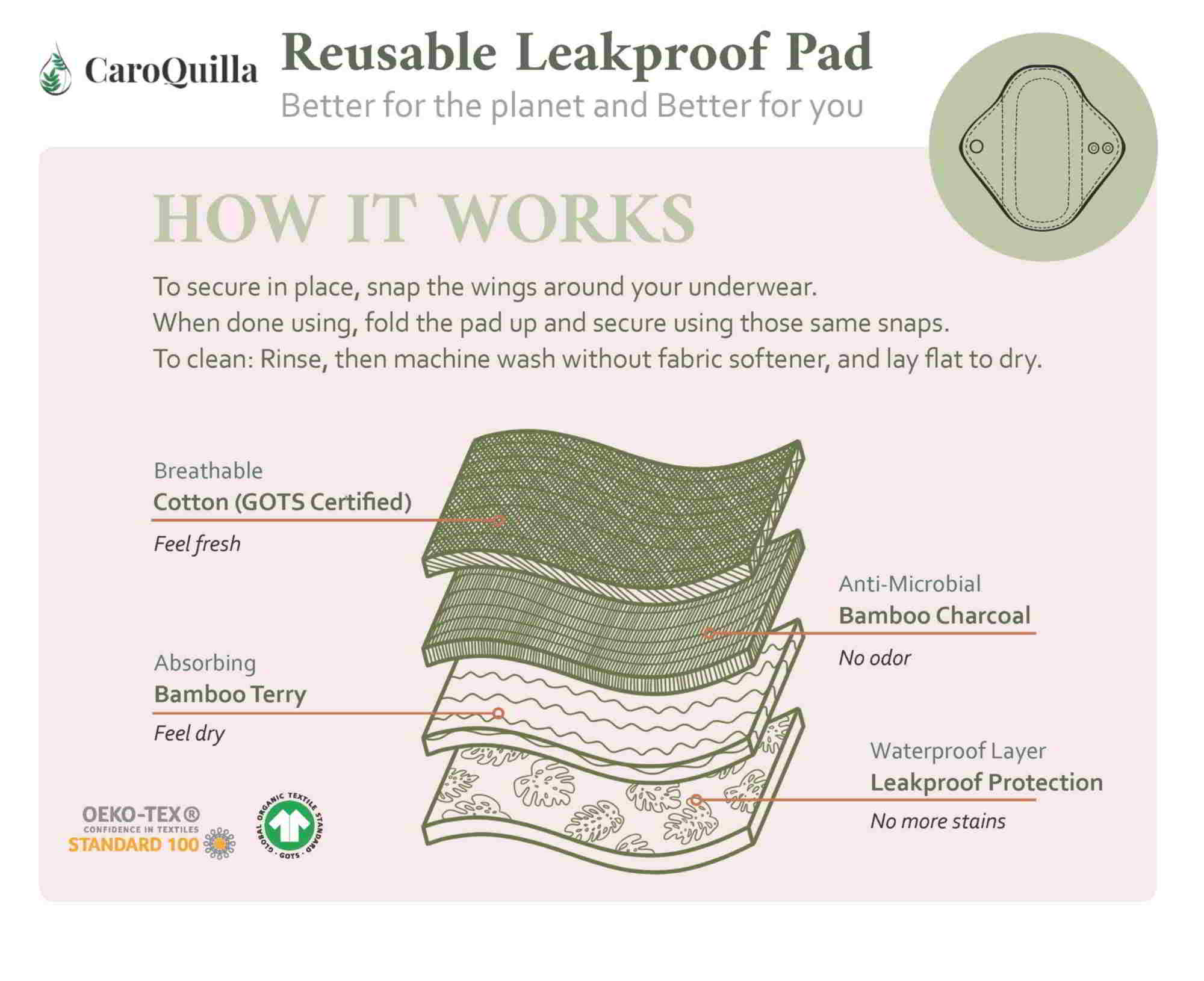 $40.50
Regular price
$45.00
Moderate protection for your period, sweat or pee.

Surprisingly subtle.  Thin and comfortable to wear.  And because it is super soft bamboo... no more "crinkle crinkle" when you walk or run!  No wearing a pad is truly your secret.  But we suspect that you'll love them so much that you'll be telling all your BFF's about this game changing pad.

Absorbency equivalent to 7-8 tampons or 80+ml of fluid

CaroQuilla reusable pads have a unique layer design.
Layer 1 (closest to your skin) - Organic cotton with a quick dry weave.
Layer 2 - Bamboo charcoal for extra freshness.  Bamboo charcoal has antimicrobial properties to reduce odor and bacteria.
Layer 3 - Bamboo terry.  Bamboo is one of the most absorbent natural fibers around, and as a terry weave, it is perfect for locking in all kinds of leaks.
Layer 4 (the outside of the pad) - Organic cotton with a protective waterproof coating.  Feel confident that what leaks out stays away from your clothing.
Measurements of Pads
Pantyliners 17cm/ 6cm
Day Time Pad 24 cm/ 8cm 
Overnight 30cm/8.89cm
HOW IT WORKS
Snap the wings around your underwear.(Wicking Organic Cotton closest to your skin)
When done using, fold the pad up and secure using those same snaps.
To clean, just rinse, machine wash, without fabric softener, and lay flat to dry.
When you are done, just rinse, wash and repeat.
Machine wash and lay flat to dry. 
Our Fabric 
Top layer 
 Wicking organic cotton
Middle Layers: Absorbent layers
Bamboo Charcoal & Bamboo Terry
Bottom layer
Organic Cotton/WaterProof Layer
Scary fact
In North America alone, 20 billion pads, tampons, and applicators are disposed of every year, with specifically around 12 billion menstrual pads deposited into landfills (Shreya, 2016). Menstrual pads are composed primarily of plastic and cellulose; materials that are non biodegradable or take years to degrade, respectively.
Our gift cards are paperless, it will be delivered by email or SMS text message.
No additional processing fees.
---